Perfoskin
$840 •
2 hours
Institute Hyalual Switzerland is an expert in preservation and improvement of skin quality. The company was founded in 2008. Perfoskin is one of the first products on the market. Perfoskin Complex is a new generation of fractional rejuvenation combined with deep skin hydration without a downtime period and no recovery time.
A unique rejuvenation and natural skin renewal treatment that combines the benefits of classic microneedling with the regenerating effect of DOUBLE SYNERGIC EFFECT technology: a synergistic effect resulting from two components in the product – high molecular weight hyaluronic acid and succinic acid (in the form of sodium succinate). This is the main advantage of the Redermalization that restart to work your derma.
Perfoskin Complex consists of:
Perfoskin device – a special roller with a unique patented drum technology that exerts "smart" impact on the skin and ensures maximum absorption of all active ingredients of PERFOSKIN Prederm.
The drum consists of 48 ultra-thin needles used to create over 6,000 post-injection microchannels in the scope of 1 procedure on the face/neck/décolletage (cleavage) area, in order to:
Ensure dermal flap retraction
Activate the neocollagenesis process (increasing skin strength and elasticity)
Ensures delivery of the active ingredient into the dermis
Perfoskin Prederm – a 5 ml pre-filled syringe. Perfoskin Prederm contains 0.55% hyaluronic acid and 1.6 % amber acid.
This unique rejuvenation procedure wipe 10 years off your face after the first visit. It firms the matrix,has anti-pigmentation effect. Clinical studies have shown Increased skin hydration up to 56% after one session!!!
After the procedure you can take a titanium roller as a gift.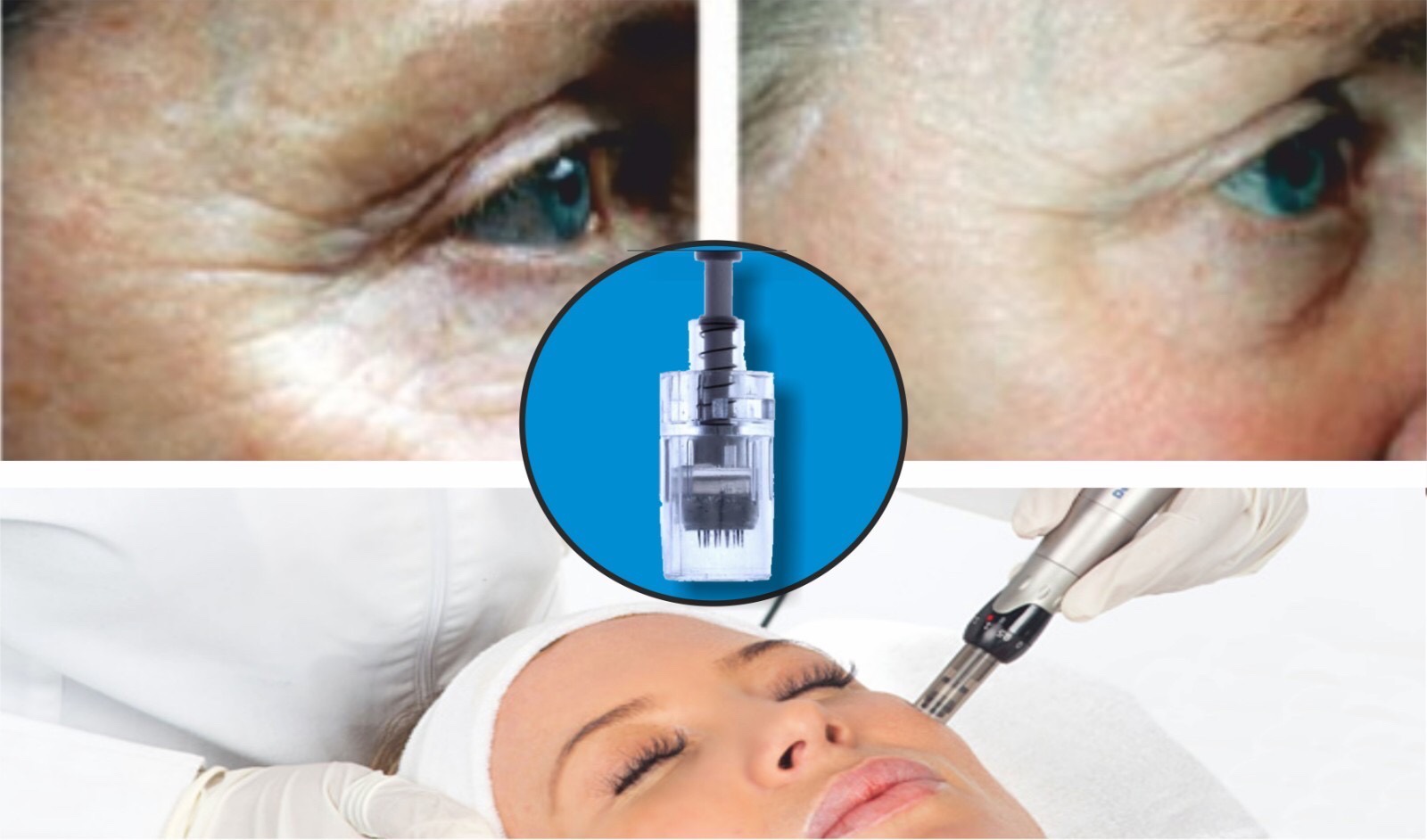 Ital Pen Therapy
$299•
2 hours
This is an unique procedure that was described by French doctors as "little but in the right place" which uses multiple needles that vertically pierce the skin with an automatic vibrating function. We create 200-400 tiny channels which can carry up to 80% more topical nutrients from 7 mezzo sterile cocktails. These channels allow the treatment to be delivered deep into the skin's fibroblast to feed the underlying cells found in the dermis and basal layer. The channels will be closed in 24 hours but active reach ingredient will stay in your skin. This Increasing directly penetration instead of absorption of active ingredients into the skin. We use high quality anesthetic cream so our clients will not feel any pain. We propose sterile disposable set to make the procedure safety and comfortable. Rehabilitation from this procedure can be from 1-2 days and more ( depending from your skin type and individual reaction). The result will be visible even after the first procedure. The results can include improved texture and firmness, as well as a reduction in scars, pore size, blemish, hyperpigmentation and stretch marks.
Add on to this procedure second zone décolleté /cleavage and get 25% off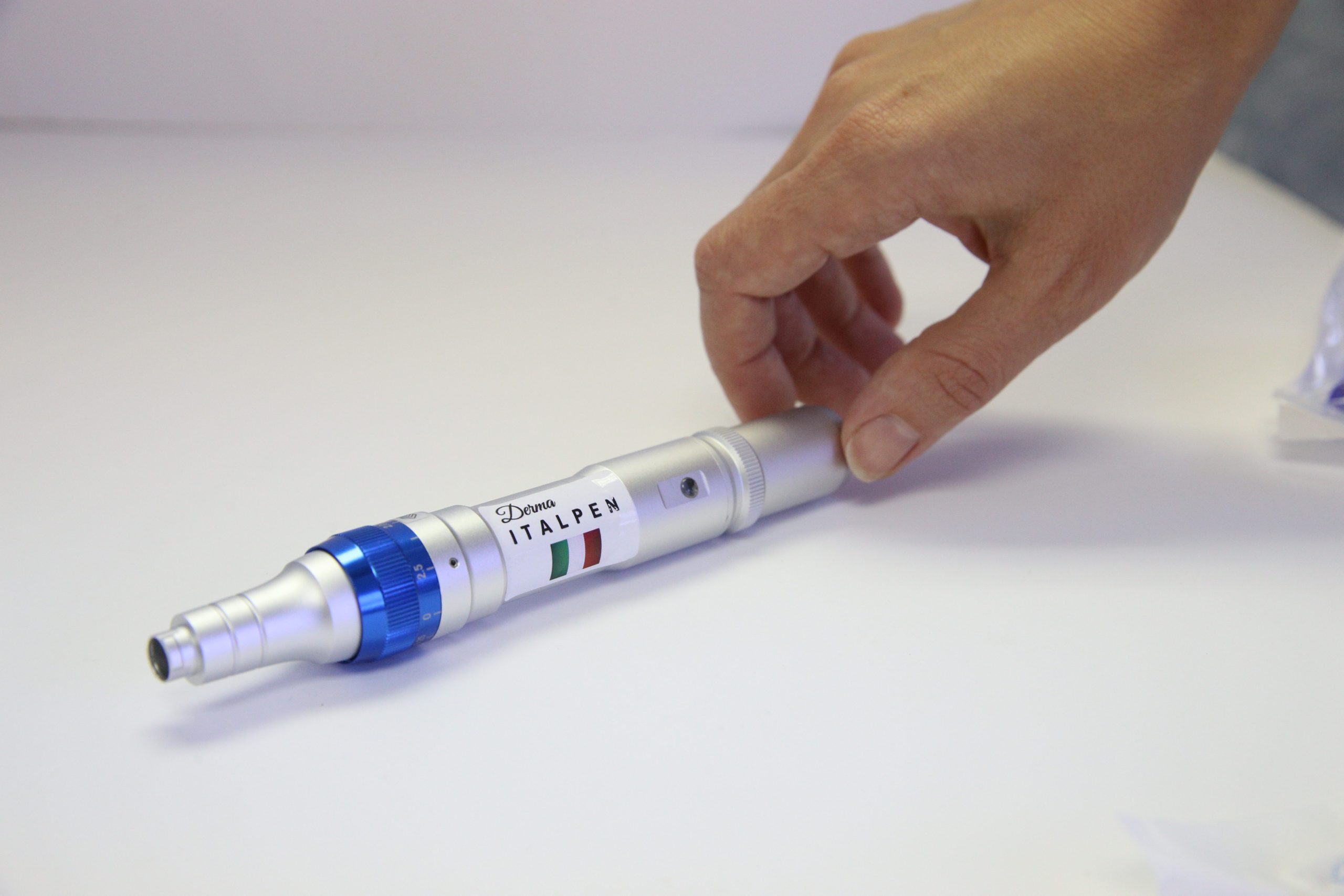 Microchanneling Therapy
$260 •
2 hours
For this procedure we use last generation unique microchanneling device ItalPen like ProCell. The needles of this device are covered with gold plating, as a result of which, during a puncture, oxidation with tissues does not occur. A lot of customers want to try microneedling therapy but they are scared from needles. Microchanneling therapy is ideal for those who is afraid of needles. This procedure is absolutely unpainful and you may return to your normal activities on the next day.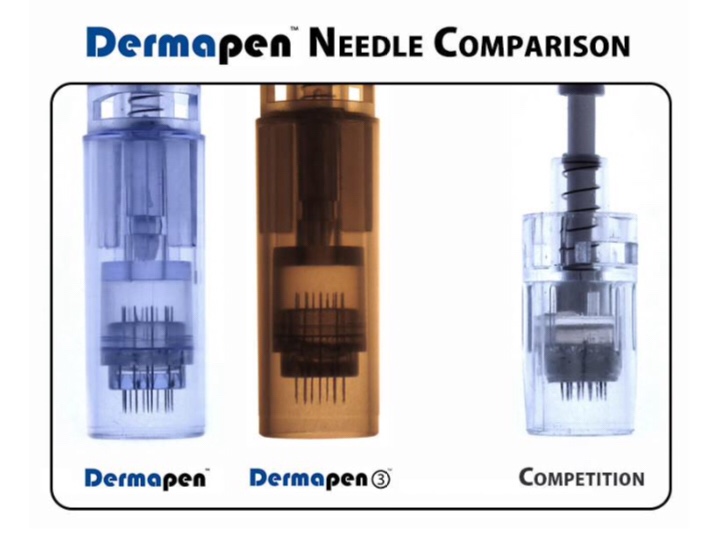 Microchanneling therapy uses a stamping technique, which creates tiny perforations in the skin, initiating a natural healing response specifically designed to trigger the collagen-producing cells in your skin to go into overdrive and create permanent new healthy skin. These perforations cause a healing cascade that produces new collagen and elastin resulting in firmer, healthier skin. So Microchanneling therapy helps to reduce hyperpigmentation, post acne scars, minimize visible holes in the skin. It can correct uneven skin tone and texture by promoting the regeneration of a newer skin layers. With this unique therapy you can say goodbye to your fine lines and wrinkles.
Add on to this procedure second zone décolleté /cleavage and get 25% off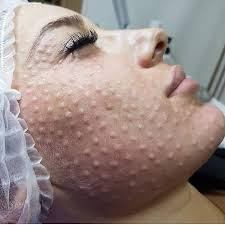 Microchanneling HSR
$260 •
2 hours
Microchanneling is the most reasonable procedure to transport active ingredients into deep layers of the skin. Hyaluronic acid, like a magnet, attracts and holds water, which does not let elastin fibers and collagen to break down. One molecule of hyaluronic acid attracts 1000 water molecules. Moreover, it activates own production of such an acid, starting the process of natural evaluation of cells. All this leads to the fact that the skin is filled with vitality, moisture and vitamins, and also becomes noticeably smooth and radiant.
HSR active ingredients are: hyaluronic acid 1%, peptide complex (decapeptide 4, acetyl decapeptide 3, tripeptide 6, copper tripeptide 1, oligopeptide 24). Minerals and coenzymes (calcium chloride, sodium phosphate, cocarboxylase, coenzyme A, flavotinucleus, nicotinamideadeninenucleotide). Vitamins: B10, B7, B5, B1, K, B3, B12, E. Amino acids: alanine, aminobutyric acid, arginine, asparagine, aspartic acid, cystine glutamic acid, glutamine, glycine, histidine, hydroxyproline, isoleucine, leucine, lysine, methionine, ornithine, phenylalanine, proline, serine, taurine, threonine, tryptophan, tyrosine, valine. Nucleic acids: adenosine phosphate, cytosine, guanosine, thymine.
Hyaluronic acid helps to produce your own collagen and elastin. When we passed lipid barrier by super-tiny 36 needles, so after our procedure you will not have papules and you can return to work the next day.

Microchanneling SR
$260 •
2 hours